Arcus Servo Motion is a U.S. manufacturer and global supplier of advanced motion control solutions. Since 2004, the Arcus team has provided advanced motion control solutions for companies in various industries such as robotics, packaging equipment, semiconductor manufacturing, medical devices, and more.
Leading the New Era in Servo Intelligence
In 2016, we launched Arcus Servo Motion to lead the next generation in servo technology. Along with the emergence of Industry 4.0 and the Smart Factory, our team has been at the forefront of developing truly innovative technologies that address the present and future needs for intelligence, connectivity, and embedded analytics in motion control systems.
Our mission is to deliver the most powerful, intelligent, and efficient motion control solutions by developing truly innovative products that future-proof any motion control system.
We are excited to witness the various creative applications of our servo controllers throughout the industrial automation market.
Chris Chang
Founder & CEO
University of Pennsylvania, 1989-1990
Research in Robotics
Stanford University, 1987-1989
M.S. Mechanical Engineering
Carnegie Mellon University, 1983-1987
B.S. Mechanical Engineering
Chris Chang, founder of Arcus, has over 30 years of experience in the automation industry. While working with companies such as AMMI and Novellus Systems, Chang felt the need for new motion control solutions to address the emerging Industry 4.0 and Smart Factory. He started Arcus to design and manufacture products that deliver superior servo performance with easy to use controls and cost effective pricing.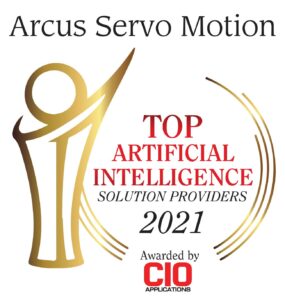 "...the company has currently set the goal to...take machine automation to the next level. Undoubtedly, it will up the ante for the entire manufacturing sector—with Arcus Servo Motion being the torchbearer."
-Arcus Servo Motion: Leading The Industry 4.0 In Motion, CIO Applications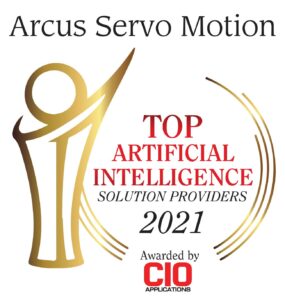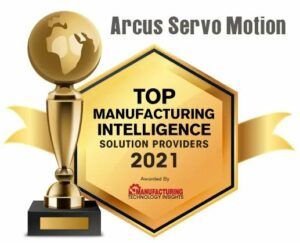 "Arcus continues to develop innovative and cost-effective motion control solutions that meet the challenges facing the emerging Industry 4.0 and smart factory market.."
- Arcus Servo Motion: Advanced Servo Technology for Industrial Automation, Manufacturing Technology Insights